Persian Nights: Sands of Wonders [UPDATED FINAL]| 666 MB
Save the Persian world of wonders and stop a deadly disease!
Join the young apothecary Tara on her journey through the oriental lands and solve dozens of Hidden-Object puzzles!

Dark clouds are engulfing the beautiful Persian lands as the harsh ruler Grand Vizier Zaved takes over leadership. A deadly disease is spreading, endangering entire settlements. Are you ready to face the dangers, solve tricky Hidden-Object puzzles and minigames? Join the skilled apothecary Tara on her adventure. Persia's fate is in your hands!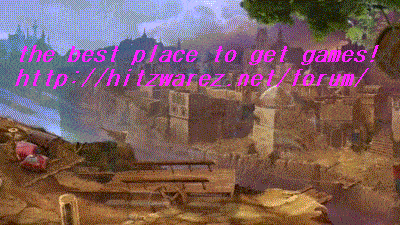 ---




Features:


Discover 35 different locations in oriental surroundings
Proof your skills in puzzles, mazes and Hidden-Object scenes
Dive into a detailed story about Persia and its ruler
Master 31 challenging achievements

THANKS TO VELOCITY
-------------------------------------------------------------RAZZ'S DOWNLOAD LINKS--------------------------------------------------------------------------------------------
FIND ALL RAZZ GAMES AT THIS LINK


You must login before you can view this text. Please

register

and

Login


Razz recommends Ccleaner (free version) to clean your pc and make it like new again!
you can get the free version here: http://www.piriform.com/ccleaner/download (no need to buy just use the free stuff!)
Rapidfileshare is Razz' #1 preferred filehost!
RAPIDGATOR is Razz' #2 preferred filehost! enjoy the security of a https connection

my referrals: register a free user account for max speed
http://www.rapidfileshare.net/free330.html Get RAPIDfileSHARE FOR ONLY $45 A YEAR!
http://rapidgator.net/account/registration/ref/1583026
http://share108.com/free253.html
http://is.gd/eskw99 (uploaded.net)
http://turbobit.net/partner/?PHPSESUD=60C810D2F37A6E43BFFBD51AEA4B077C